---
HOME
Join our Blind list
---
BLESSINGS TO ALL OUR FANSFRIENDS!
CYOAKHA'S 2012 FAERIE CALENDAR is DONE! order early and save!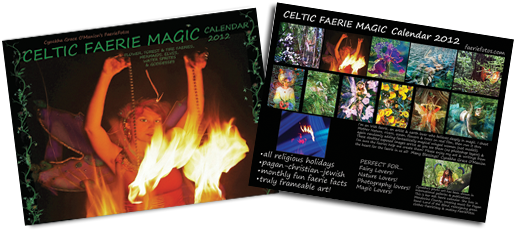 pix HERE

what's coming up!
BLIND @ ALL HALLOWS FANTASY FAIR
SAT. & SUN. OCT. 22-23 Sonora Celtic Faire
Location: Mother Lode Fairgrounds -
220 Southgate Drive - Sonora

PLUS Black Eyed Dempseys/1916 Irish Band/Black Irish Band/The Blue Box Bayou Band/Costume Ball & Contest
Attractions
Slaughtered Lamb Tavern/Dark Boar Vikings, Celts, Romans, Pirates, Haunted Royal Court/Steampunk Society
SolLuna Roma bellydancers/Adamantine Dancers/Eclectic Caravan/Zombie Land Graveyard/Pumpkin Patch/
Medieval Midway/Fairyland/13 Chambers of Horror/Professor Algernon Steampunk Illusionist/ Fire show
Costume Themes 2011: Celtic/Renaissance/Gothic/Steampunk/Dieselpunk/Rockabilly/Cyberpunk / Sci Fi
I KNOW WHAT WE DID THIS SUMMER
June BLIND @ Turtle Creek Sacred Dance Festival
"Shakti Shindig"

Land of the BLIND
ENCHANTED FOREST dance gathering Sat & Sun
with DJ Dragonfly
DRUIDS NW TOUR:
AUG. COSMIC PIZZA, Eugene
AUG. 13th DRUID SISTERS TREE PARTY
@Eugene Pride 5pm Eugene, Or
BLIND's Winter gigs:
"ARABIAN NIGHTS"
IMPROPRIETY SOCIETY of Eureka
February
PANTHEACON
FAERIE MASQUERADE BALL
featuring ARYEH FRANKFURTER on electric violin & RHAN WILSON on drums, ukulele
AND Snake Dancers TATSEENA and LINDSAY
March 5th, Sat
"Witches Ball" Benicia Clock Tower
2010:
Ukiah St Fair
CASPAR WORLD MUSIC FEST
PHOENIX FAERIE FESTIVAL Goodyear, AZ
BURNING MAN- SACRED SPACES VILLAGE
BLACK ROCK CITY, Nevada
STONE CITY BENEFIT Humanist Hall, OAKLAND
OREGON COUNTRY FAIR, Eugene, OR
BENBOW SUMMER ARTS FEST- MAIN STAGE
Sacramento Celtic Faerie Fest
TURTLE CREEK WORLD DANCE RENEWAL
ISIS OASIS Benefit
BELLY DANCE CAVE CAMP
ASCENDANCE

---
08-09:
BLIND @TURTLE CREEK Mendocino, CA with DJ CHEB I SABBAH
MOTHER EARTH GATHERING Silver Creek Falls State Park, OR
MYSTIC GARDEN PARTY, MAIN STAGE, Ashland, OR
Didjeridu WorkshopS/Sound Healings by DIDJERI-DOC, Healing Dome Mystic Garden Party Festival
BRIETENBUSH HOT SPRINGS, SUMMER SOLSTICE FEST
PANTHEACON -SHAPE SHIFTERS BALL!
MIDSUMMER NIGHT'S DREAM at PASSION TEMPLE, Hayward, Ca
FAERIEWORLDS, EUGENE, OR
Celtic Midsummer Faerie Festival Sacramento, CA
Stanislaus Pagan Unity Fest
STARWOOD FESTIVAL, NEW YORK
SPIRIT FUSION FEST, Fresno, CA
TWILIGHT BLIND CONCERT- REED COLLEGE, Portland, OR
sponsored by OREGON COMMISSION FOR THE BLIND
BURNINGMAN PRE-COMPRESSION PARTY SF,CA
BERKELEY PAGAN FESTIVAL, Berkeley, Ca
ANCIENT WAYS FESTIVAL , Livermore, Ca
CARNAVAL - SF Green Zona Eco Dome
INTERNATIONAL LIVE LOOPING FEST Santa Cruz, CA
GODDESS FAIRE Sebastopol, CA
Cayuga Vault, Santa Cruz, CA
HEAL THE MOTHER CONCERT @ THE TEMPLE Harbin Hot Springs, CA
GODDESS GALLERY Portland, OR with WENDY RULE, Australia

---
DIDJERIDU WORKSHOPS BY KRYSTOV "DIDJERI-DOC":
PANTHEACON- "Ancient Path Didjeridu" San Jose
"Beginning Didj" - Santa Rosa College
"Shamanic Didj Work" Mystic Garden Festival, Ashland, OR
"Sound Healing with Didj" - The Muse, WILLITS
"Shamanic Sound Healing" Ancient Ways Fest

DIDJERI-DOC, KRYSTOV teaches Beginning & Intermediate Classes
Basic Drones, Animal Sounds, Coordinating Rhythms,
Diaphram pulsing, introduction to Circular Breathing.
Didj's available for group classes, Private Lessons & Sound Healing Sessions!
There is much interest in my sound healing work with didj.
to contact me with questions or to see more go to DIDJERI-DOC.COM
---
Northern Hemisphere View
Southern Hemisphere View
---
HOME
13 years of touring
INTERNATIONAL TOUR with WENDY RULE
AUSTRALIA one month tour

GRAND CENTRAL- Melbourne, Victoria
THE TAP THEATER- Darlinghurst, Sydney, NSW
COOL CREEK- Bellingen, NSW
ELIZABETH KYLE'S CASTLE/GODDESS ASSOCIATION OF AUSTRALIA Gold Coast, Queensland
THE WORLD FAMOUS SPEIGAL TENT/ closing act, BLIND chosen 1 of only 2 USA acts world wide for
ADELAIDE FRINGE FESTIVAL- Adelaide, Southern Australia
BAY AREA MAJOR SHOWS/FESTS:
FAERIEFOLKFEST, Sebastopol, CA 06,07 & 08
BURNING MAN DECOMPRESSION PARTY, Club Cocomo, SF
FIREDANCE FESTIVAL, Santa Cruz Mountains with WENDY RULE
TECHNO COSMIC MASS, Starlight Ballroom, Oakland, with MATTHEW FOX
GROOVE GARDEN, Fairfax, with SUZANNE STERLING, SCOTT HUCKABAY
HARBIN HOT SPRINGS, UNCONDITIONAL DANCE FEST/ NEW YEAR'S EVE DANCE with LOST AT LAST
MATELL CENTER, HAVC BENEFIT FOR MOVIE "REESIT", with JULIA BUTTERFLY/JOAN BAEZ/BONNIE RAIT
SEBASTOPOL COMMUNITY CENTER, HEART OF THE ART FESTIVAL, CA with LAKSHMI DEVI
TRANSMISSION (CLUB Z) Benefit for CELL SPACE with WENDY RULE
HARBIN HOT SPRINGS, EARTHDAY DANCE & TREESIT MOVIE PREMIERE
CELL SPACE, Synaesthesia II, Film Premiere "RISE" by WITNESS (started by Peter Gabriel) w FONTAIN'S MUSE, SF
STARRY PLOUGH , Berkeley with PANDEMOAEON, WENDY RULE
STARRY PLOUGH , Berkeley with TEMPEST, HANUMAN
SPIRAL MUSE SOLSTICE CELEBRATION , Muse House, San Francisco
OAKLAND BLACK BOX with WENDY RULE, KALI'S ANGELS, EVELIE POSHE, CAIT MCWHIR
HUMANIST HALL, PEACE DANCE, Musicians & Fine Artists For Peace, with FONTAIN'S MUSE, HUMAN
CLUB RIO, benefit for INDYMEDIA/RADIO LIBERATION, San Francisco
RED DEVIL LOUNGE, DIVA Showcase, San Francisco
NORTHWEST
SAMHAIN DANCE, BREITENBUSH HOT SPRINGS, Detroit, OR
WOW HALL WITCHES BALL 7 years as HEADLINERS - Cauldron of Changes,WOW Hall, Eugene, OR
COZMIC PIZZA - Eugene, OR PORTLAND SATURDAY MARKET, Portland OR
OREGON COUNTRY FAIR 8 years- HOARSE CHORAL, ENERGY PARK STAGE, COMMUNITY VILLAGE STAGE,
CENTER FOR SPIRITUAL LIVING, Tacoma, WA
MUSIC FEST NW @ CLUB OHM, sponsored by Willamette Week , Portland, OR
WESTFEST VANCOUVER, CANADAR

EAST COAST:
DOWNTIME, New York, NY
MUSEUM OF CONTEMPORARY ART, Washington D.C.
HISTORIC CONKLIN BARN, The Great Northern Peace Festival, Huntington Long Island New York
HOUSE OF MUZAK NEW HAVEN, CONNECTICUT
STARWOOD FESTIVAL, SHERMAN, NY

SPECIAL CONCERTS- CYOAKHA GRACE SOLO:

H.P. LOVECRAFT FILM FEST, Hollywood Theater, Portland, Oregon Cyoakha Grace performs the soundtrack from UNKNOWN MUSIC FROM KADATH live. International PREMIERE of LOVECRAFT'S" SEARCH FOR THE UNKNOWN KADATH"animated full length film
ILLUMINATED CORRIDOR PROJECT Cyoakha joins BIG CITY ORCHESTRA in the Illuminated Corridor Project by Edgetone Records & Oakland Opera
CAFE DU NORD, SF. Cyoakha joins BIG CITY ORCHESTRA/ THE LEGENDARY PINK DOTS, simulcast KFJC /performing VERDI's opera, THE TROUBADOUR
ECTOFESTWEST, Santa Cruz Cyoakha joins HAPPY RHODES, JILL TRACY, for national gathering of Ecto fans
INTERNATION LIVE LOOPERS FESTIVAL, Cyoakha solo and with Krystov, live loops, @ Santa Cruz


---
Join our non-spaming email list of upcoming concert dates: at... Blind email